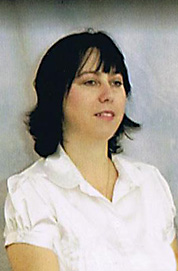 Sabije Dervishi Veseli is the first Albanian author to show an interest in writing horror stories.
Born in 1967, in the small village of Livadhi Struga in Macedonia, she graduated from high school in Prishtina Kosova in 1987.
As a result of the political situation in Kosova, she had to quit college and stop her studies. She currently resides with her husband and two sons in New Jersey.
She has always been interested in topics relating to horror, whether it was reading horror books or watching movies. Her first book Why Did You Fall in Love with Me? — was published in Albanian, but her dream was to have the book published in English and she was overjoyed when New Age World Publishing agreed to publish an English translation in America.